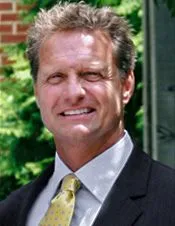 Dr. L. Neil King
Chiropractor in Clarksburg, Gaithersburg, Potomac & Urbana, MD
Dr. King founded King Chiropractic in 1984 with a commitment to providing compassionate care of the highest quality. A graduate of Logan College of Chiropractic in St. Louis, Missouri, Dr. King continues to teach and attend classes on rehabilitation, sports injuries, and pain management. He lectures each year at the War College on "Optimum Performance in the Senior Executive", has hosted a fitness show on WTEM radio, and was selected as one of the areas top sports doctors by Washingtonian magazine. Dr. King has also been featured on WTOP radio discussing heat-related exercise injuries and the epidemic injuries associated with heavy backpack usage in schools, and has lectured at the FBI, The White House, and The Department of Health and Human Services. Doctor King has also been featured in long form Podcasts on health and wellness and written two books on sports and optimum performance.
A strong believer in exercise and the benefits it conveys, Dr. King is an instructor for the National Sports Professionals Association, teaching sport and spinal rehabilitation. He has been the Volunteer of the Year for the Easter Seals Society because of his work in educating the public through lectures on ergonomics and decreasing injuries in the workplace. Dr. King is a qualified expert in the field of spinal and traumatic injuries in the Court System, serving as an expert witness in the litigation of motor vehicle and work-related injuries.
A sub three hour marathoner, Doctor King's current hobbies include tennis, golf, cycling, and art. Married since 1985 to his wife, Kendell, he has the most fun when he is hanging out with her and his two grown boys and their families.
Dr. Kelly C. Groves
Chiropractor in Clarksburg, Gaithersburg, Potomac & Urbana, MD
Dr. Groves' commitment to compassionate, quality care led him to join the King Chiropractic Institute beginning 2001. He received his doctorate from Palmer College of Chiropractic in Davenport, Iowa graduating with Summa Cum Laude honors. In 2000 Dr. Groves was inducted into the International Chiropractic Honor Society and received awards for clinical excellence. Early in his career, he traveled to India with some of the professions most distinguished leaders where he developed an appreciation for holistic care and the importance of the musculoskeletal system in maintaining optimal health.
Prior to his Doctorate work at Palmer, Dr. Groves received a Bachelors of Science Degree from the University of Pittsburgh in Pittsburgh, Pennsylvania. He studied Engineering, Chemistry and Physics but obtained his degree in the nationally recognized Neuroscience program. While at Pitt, Dr. Groves received specialized training in the care of elite athletes and sports injuries while working at the University of Pittsburgh's UPMC Sports Medicine Center.
Dr. Groves was raised in Western New York, near Buffalo, where he was a multi sport athlete and New York State Champion Powerlifter. Dr. Groves continues to power lift and enjoys speaking on his vast experience and unique perspective on how athletes should strengthen and condition for competition. In addition, he is passionate about coaching young athletics in local communities. He has been a featured speaker at government agencies and world recognized corporations.
Dr. Groves resides in Frederick County, Maryland with his wife and two children. In addition to spending time with his family, he is an avid outdoor sports enthusiast and local sports fanatic.
Dr. Mark Alexander
Chiropractor in Clarksburg, Gaithersburg, Potomac & Urbana, MD
Dr. Mark Alexander is the nutritional and biomechanics expert on the King chiropractic team. Prior to receiving his Doctorate, he attained his Bachelors of Science degree in Nutrition from the prestigious University of Florida in Gainesville. While pursuing his Masters in Sports science he became interested in the intricacies of human biomechanics and optimal performance. This lead to his enrollement at Logan Collage of Chiropractic where he obtained his Doctorate of Chiropractic degree. At Logan he acheived numerous awards, particularly in the area of clinical excellence.
Dr. Alexander has been with the King Chiropractic Institute since his completion of his preceptorship in 2005. He susbscribes to the philosophy that Motion is Life, and he keenly exhibits this with his interests in working out, fitness, playing sports and getting regular chiropractic care. He has also completed several half and full marathons over the past few years.
He is married to Dr. Janet Alexander, an Opthalmologist with the University of Maryland and they have two daughters. Above all else, he enjoys famly time, in particular: travel, beaches, parks, and trails.
Dr. Alexander is proficient in many chiropractic techniques: Diversfied, Gondstead, Thompson drop adjusting, IASTM technique and Activator technique. He has also completed several courses and continuing education in the fields of sports medicine, injuries, whip lash, disc rehabilitation, functional movement and pregnancy. He immensely enjoys interacting with people and helping them acheive their health goals. He can be reached at [email protected].
Dr. Andrew Vaky
Chiropractor in Clarksburg, Gaithersburg, Potomac & Urbana, MD
Dr. Vaky's passion for chiropractic first began as a patient, here, at King Chiropractic when he was only 9 years old. Born in Rockville and raised in Montgomery Village, MD, Dr. Vaky and his entire family have been patients of King Chiropractic from its infancy. Sports injuries brought him in, but the compassionate care and advocacy for better health kept him coming back for maintenance and wellness care, as well as for new injuries. Inspired by the team at King Chiropractic, Dr. Vaky enrolled at Palmer College of Chiropractic's Florida campus in Port Orange, FL. While at school, Dr. Vaky took an interest in studying neurology, functional movement, and soft tissue components contributing to a patient's problems outside of the school's normal curriculum. He attained his doctorate with Magna Cum Laude honors, as well as receiving the Clinical Service and Presidential Scholar awards.
Prior to enrolling at Palmer, Dr. Vaky attended University of Maryland, College Park. He received his Bachelors of Science degree with Cum Laude honors from the school's nationally revered Kinesiology department. Because of his enthusiasm for exercise, Dr. Vaky wrote his senior thesis on the effects of exercise on arthritis patients, both rheumatoid and osteoarthritis. Dr. Vaky likes to maintain an active lifestyle, working out regularly. He enjoys weight lifting, running, and swimming, as well as participating in seasonal activities such as snowboarding, boogie boarding, and hiking with his growing, young family.
Dr. Vaky looks forward to serving your chiropractic needs for sports, spinal and orthopedic, and functional needs for all walks of life and ages.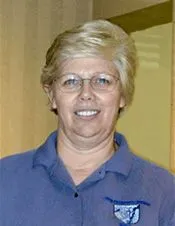 Linda Reed
Institute Director
Linda Reed has worked with The King Chiropractic Institute for over seventeen years. As director, she is responsible for virtually every aspect of operations of the Institute. Her resolve for helping both the patients and the doctors is unparalleled in the united states.
An insurance expert and a certified chiropractic Assistant by the state of Maryland chiropractic Board, her love of chiropractic is only matched by her love of her husband, children, and grandchildren. Her primary hobby is helping others!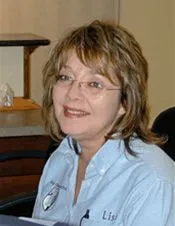 Lisa Crawford
Patient Coordinator
Lisa Crawford coordinates patient assimilation into the Institute. A patient of Doctor King's before beginning work at the Institute, she specializes in bringing the patient perspective to the Team. Her positive attitude and tireless energy helps her bring together all of the components necessary for the patient to have a wonderful experience in the office.
Lisa also helps in the rehabilitation of injuries through therapy utilization and makes certain the staff she coaches knows the patient always comes first! Her hobbies include cooking, dancing, and hanging out with her family.